Neurontin (Gabapentin)
The problem of neuropathic pain is becoming increasingly urgent for clinicians of various profiles, which is due to the widespread occurrence of the pathology and difficulties in achieving a persistent therapeutic effect. Neuropathic pain can cause suffering and varying degrees of disability of the patient, as well as entail significant medical and social consequences. Despite the large number of pharmacological drugs that are recommended for the treatment of neuropathic pain, choosing the best treatment regimen is often difficult for clinicians.
Neuropathic pain is one of the leading morbidity patterns in the United States. For example, the incidence of peripheral neuropathy is about 3% of the total population. Among the 20 million people with diabetes in the United States, approximately 20% have diabetic neuropathy. Despite advances in vaccination against Varicella zoster virus, approximately 30% of patients with herpetic infection develop persistent postherpetic neuralgia. More than 80% of patients with pain due to peripheral neuropathy require pharmacotherapy.
Unfortunately, there are few direct comparative studies of the effectiveness of drugs for treating neuropathic pain, so choosing the best option can be difficult in many cases. Neurontin (Gabapentin) is often recommended as first-line treatments for neuropathic pain of different genesis.
Neurontin (gabapentin) is an anti-epileptic medication used to treat seizures. Neurontin is used alone or in combination with other medications to treat seizures caused by epilepsy in adults. Neurontin is also used to treat nerve pain caused by shingles. Neurontin is also used to treat seizures in children who are at least 3 years old.
Neurontin is approved by the Food and Drug Administration to treat epilepsy and pain related to nerve damage, called neuropathy. Also known by its generic name, Gabapentin, the drug acts as a sedative. It is widely considered non-addictive and touted by the federal Centers for Disease Control and Prevention as an alternative intervention to opiates for chronic pain.

What pain does Neurontin treat?
There is evidence that oral gabapentin has an important effect on pain in some people with moderate or severe neuropathic pain after shingles. Neuropathic pain comes from damaged nerves. It is different from pain messages that are carried along healthy nerves from damaged tissue. Neuropathic pain is often treated by different medicines to those used for pain from damaged tissue, which we often think of as painkillers. Medicines that are sometimes used to treat epilepsy can be effective in some people with neuropathic pain. One of these is gabapentin. Our definition of a good result was someone with a high level of pain relief and able to keep taking the medicine without side effects making them stop. Neurontin does not carry the same risk of lethal overdoses as opioids, but drug experts say the effects of using gabapentin for long periods of time or in very high quantities, particularly among sensitive populations like pregnant women, are not well-known.
Neurontin effectiveness
One of the most widely prescribed prescription drugs, Neurontin, is being taken by millions of patients despite little or no evidence that it can relieve their pain. The drug was initially approved to treat seizure disorders, but it is now commonly prescribed off-label to treat all kinds of pain, acute and chronic, in addition to hot flashes, chronic cough and a host of other medical problems. The F.D.A. approves a drug for specific uses and doses if the company demonstrates it is safe and effective for its intended uses, and its benefits outweigh any potential risks. Off-label means that a medical provider can legally prescribe any drug that has been approved by the Food and Drug Administration for any condition, not just the ones for which it was approved. This can leave patients at the mercy of what their doctors think is helpful.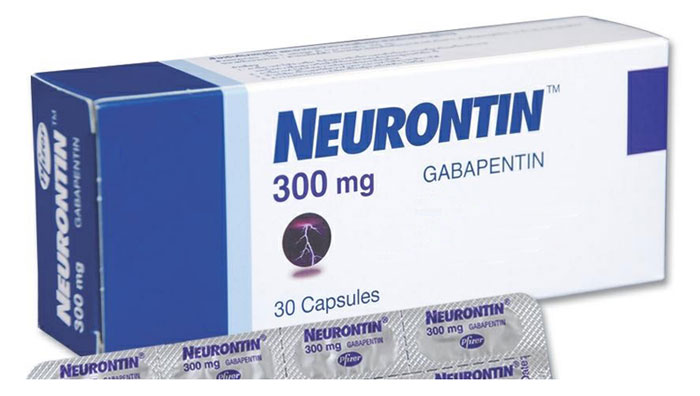 Safety and effectiveness of Neurontin in the management of postherpetic neuralgia in pediatric patients have not been established. Safety and effectiveness as adjunctive therapy in the treatment of partial seizures in pediatric patients below the age of 3 years has not been established. Thus, it can become a patient's job to try to determine whether a medication prescribed off-label is both safe and effective for their particular condition. This is no easy task even for well-educated doctors, let alone for desperate patients in pain.
Patients and physicians should understand that the drugs have limited evidence to support their use for many conditions, and there can be some harmful side effects, like somnolence, dizziness and difficulty walking. Furthermore, for patients prone to substance use disorders, like an opioid addiction, the gabapentinoids, although they are not opioids, are potentially addictive.
Contributing to the frequent misuse of gabapentinoids is how doctors interpret the term neuropathic pain for which the drugs are commonly prescribed. It is defined as pain caused by a lesion or disease of the nervous system, leading clinicians to assume that if a drug is effective for one type of neuropathic pain, it is effective for all types, regardless of the underlying cause.
It's not that there are no other alternatives to opioids to treat chronic pain. But practicing clinicians may be unaware of the options, most of which require more effort for the doctor than writing a drug prescription and are not as easy or accessible for patients as swallowing a pill. Doctors need to work with one patient at a time and figure out what works and what doesn't work.
Neurontin Off-label uses
Neurontin has gained widespread use since its entry to the market and a significant portion of this use has been reported as off label, including use for:
fibromyalgia
bipolar disorder
postoperative analgesic
migraine prophylaxis
headache
postmenopausal hot flashes
interstitial cystitis (IC)
painful diabetic neuropathy
social phobia
depression
panic disorder
essential tremor
generalized tonic-clonic seizures
restless legs syndrome (RLS)
insomnia
posttraumatic stress disorder (PTSD)
irritable bowel syndrome (IBS)
trigeminal neuralgia
alcohol dependence
refractory chronic cough
postoperative nausea and vomiting
itching (pruritus)
Dosing information
Patients should be aware of the therapeutic dosing for neuropathic pain to establish realistic expectations and improve compliance and likelihood of remaining on therapy. Patients usually start on a low dose to make sure they tolerate it and is then increased slowly to give the body a chance to get used to it. If dose increases along the titration cause intolerable side effects such as dizziness or drowsiness, this can often be overcome by reducing back to the previous dose and escalating more slowly over a longer period of time.
Postherpetic Neuralgia
In adults with postherpetic neuralgia, Neurontin may be initiated on Day 1 as a single 300 mg dose, on Day 2 as 600 mg/day (300 mg two times a day), and on Day 3 as 900 mg/day (300 mg three times a day). The dose can subsequently be titrated up as needed for pain relief to a dose of 1800 mg/day (600 mg three times a day). In clinical studies, efficacy was demonstrated over a range of doses from 1800 mg/day to 3600 mg/day with comparable effects across the dose range; however, in these clinical studies, the additional benefit of using doses greater than 1800 mg/day was not demonstrated.
Epilepsy With Partial Onset Seizures
Pediatric Patients Age 3 To 11 Years
The starting dose range is 10 mg/kg/day to 15 mg/kg/day, given in three divided doses, and the recommended maintenance dose reached by upward titration over a period of approximately 3 days. The recommended maintenance dose of Neurontin in patients 3 to 4 years of age is 40 mg/kg/day, given in three divided doses. The recommended maintenance dose of Neurontin in patients 5 to 11 years of age is 25 mg/kg/day to 35 mg/kg/day, given in three divided doses. Neurontin may be administered as the oral solution, capsule, or tablet, or using combinations of these formulations. Dosages up to 50 mg/kg/day have been well tolerated in a long-term clinical study. The maximum time interval between doses should not exceed 12 hours.
Patients 12 Years Of Age And Above
The starting dose is 300 mg three times a day. The recommended maintenance dose of Neurontin is 300 mg to 600 mg three times a day. Dosages up to 2400 mg/day have been well tolerated in long-term clinical studies. Doses of 3600 mg/day have also been administered to a small number of patients for a relatively short duration, and have been well tolerated. Administer Neurontin three times a day using 300 mg or 400 mg capsules, or 600 mg or 800 mg tablets. The maximum time between doses should not exceed 12 hours.
Take Neurontin exactly as prescribed. Your healthcare provider will tell you how much Neurontin to take. Do not change your dose of Neurontin without talking to your healthcare provider. If you take Neurontin tablets and break a tablet in half, the unused half of the tablet should be taken at your next scheduled dose. Neurontin tablets can be taken with or without food. Take Neurontin capsules with water. Pharmacists as medication experts are well-poised to educate prescribers and patients on therapeutic dosing of gabapentin to optimize its rational and appropriate use for treating neuropathic pain.
Who should not take Neurontin?
Do not take Neurontin if you are allergic to gabapentin or any of the other ingredients in Neurontin. Before taking Neurontin, tell your healthcare provider if you:
have or have had kidney problems or are on hemodialysis
have or have had depression, mood problems, or suicidal thoughts or behavior
have diabetes
are pregnant or plan to become pregnant. It is not known if Neurontin can harm your unborn baby. Tell your healthcare provider right away if you become pregnant while taking Neurontin. You and your healthcare provider will decide if you should take Neurontin while you are pregnant.
are breast-feeding or plan to breast-feed. Neurontin can pass into breast milk. You and your healthcare provider should decide how you will feed your baby while you take Neurontin.
Taking Neurontin with certain other medicines can cause side effects or affect how well they work. Do not start or stop other medicines without talking to your healthcare provider.
Benefits
In the United States, anyone who has tried to stop taking an opiate drug after ongoing use knows full well how uncomfortable the withdrawal effects can be. Depending on the person, opiates can actually increase pain-sensitivity levels as they work to relieve pain symptoms. This means you may experience even more pain than the original injury caused if you try to stop taking an opiate drug.
One of Neurontin's benefits is its ability to mimic opiate effects in the body. This means a person can stop taking opiates without suffering harsh withdrawal effects. Part of Neurontin's mimicking ability is due to how it affects substance P chemical releases in the brain. While much regarding Neurontin's effectiveness in treating opiate withdrawal remains unknown, the drug's calming effects on brain neurotransmitter pathways offer some benefits for providing relief for opiate addictions.
Other Advantages:
There are plenty of studies showing Neurontin's benefits with anxiety
Lack of cardiovascular or respiratory side effects
Very good tolerability
Benign side effect profile
Lack of hepatic metabolism
Lack of liver and enzyme-inducing or inhibiting effects
Available in liquid formulation
May be effective in treatment-resistant depression and refractory bipolar disorder
Can be rapidly titrated
Where to buy Neurontin?
Gabapentin (Neurontin) is an inexpensive drug in the United States. It is available in generic and brand versions. Generic gabapentin is covered by most Medicare and insurance plans, but some pharmacy coupons or cash prices may be lower. Buying generic Neurontin online is not only cheaper, it's also less of a hassle, as the drug is delivered to your home. It's however important to note that you should buy Gabapentin only from verified online pharmacies. The online pharmacy which have a good reputation would be the right choice for buying this medicine.